Adidas asked me to

create fun, lighthearted illustrations

and a GIF for an editorial article to be published to the adidas blog to educate readers about the importance of active rest days, the benefits of them, and examples of low-impact workouts people can try.
I asked my best friend and talented animator
GIF portraying a subject nasal breathing while doing a
low-impact workout (like walking).
We wanted to be creative and challenge the client by breaking the usual walk cycle and add another layer of animation. Having the character come close to the camera and interact with the fragments.
Even though the creative team of Adidas liked the direction it was too hard for the client to envision nasal breathing, so we took a step back and went for a more clear approach that emphasizes nasal breathing. 
Breathe in - inflate jacket
Breathe

out - deflate jacket
One image depicting types of low-impact workouts.
Separate the workouts into their own scene,
differentiated by color or background.
One image depicting subjects doing low-impact workout
add-ons like

stretching and foam rolling

. This one can showcase
subjects within the same scene (like a gym, for example).
First initial sketch - Feedback: Footwear is too much of the focus of this stretch.
3D mockup for reference to build the composition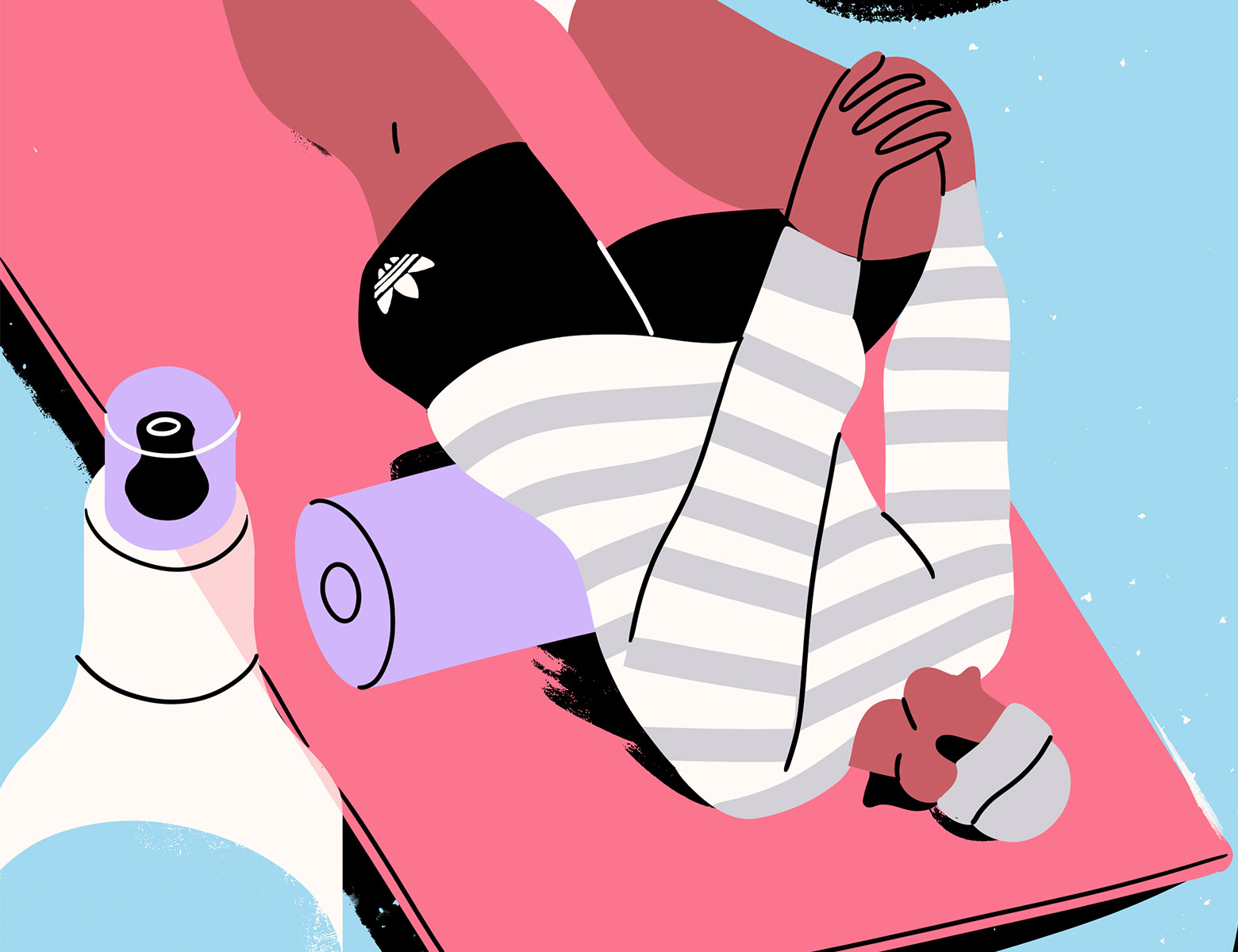 Client:

DIGITAL | STUDIO A  
Adidas
Directed by: Sören Selleslagh & Neil Verhavert
Creative Direction: Sören Selleslagh & Neil Verhavert
Art Direction: Sören Selleslagh
Design: Sören Selleslagh
Animation: Neil Verhavert